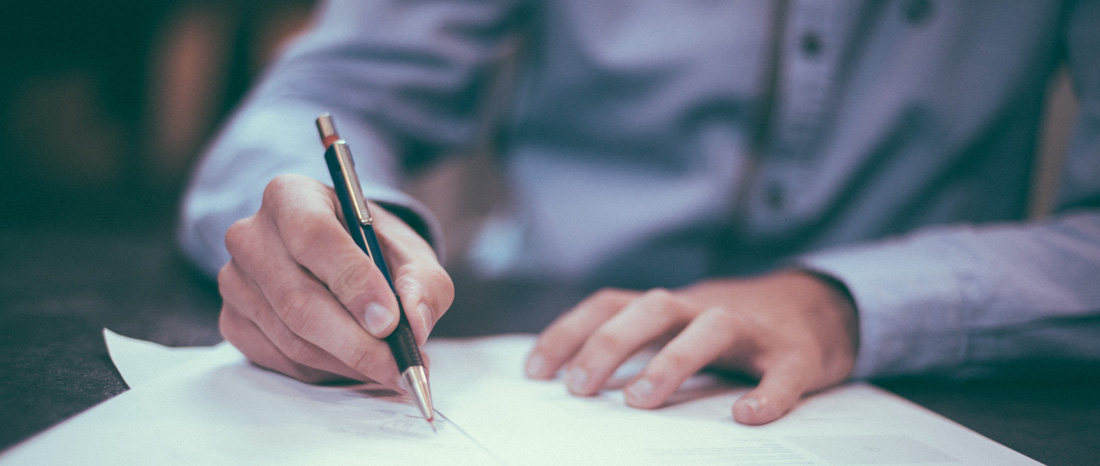 Ok, on to the good stuff – cover letters examples we've actually received from job/internship candidates.
BTW: Be sure to check back every so often, as we'll periodically add new examples.
Also, we didn't bother editing most grammatical errors. That's not really the point we're trying to make. (However, many of these letters have easily corrected mistakes.) Again, always have at least two other people (ideally, good writers) proofread your materials.
Mr. Untraditional:
(I GIVE THIS APPLICANT POINTS FOR BEING DIFFERENT AND PERSONAL. BUT, IT FEELS LIKE HE'S TRYING TOO HARD AND NOT PROVIDING ENOUGH SUBSTANCE.)
Hi Jason,
Understanding the price of time in this economy, I'll tread (MIXED METAPHOR…YOU MEAN "WRITE" QUICKLY? "TREAD LIGHTLY"?) quickly and aim to steal as little of yours as possible.
With such a promise, my name is ­­­___ ____ —a recent graduate of ____ _____ State with a degree in Journalism/Media Communications
.
Albeit, not the most traditional way approaching a company (YOU MEAN THE WEB? WHAT COULD BE MORE TRADITIONAL?!), I've read a lot about you guys and (with risk of sounding like a hipster) really dig your style. (COOL-E-O, BRO!)
Maybe that's more 'hippy,' or just plain bad English—whatever the case, it's a (NO NEED FOR THE "A." HERE) merely a heavy interest I wish to convey. (HEAVY?)
I only ask that you might take a look at my resume. I have a lot of experience with editing and certainly with words. (SUCH AS? THIS IS THE PLACE TO SHARE IT!)
I'm also quite skilled in fixing stubborn copy-machines and fetching highly intricate coffee orders. (GREAT LINE, ACTUALLY.)
If not, I'll understand and leave with thanks for the time I've taken.
In fondness and admiration (OK, A BIT OVER THE TOP), I remain,
Mr. can-you-do-me-a-solid typo candidate:
Dear Sir/Madam,
I am a recent (RECENTLY) graduated international student from ___________, Mississippi, USA in Applied Communication (Master's degree) with GPA above 3.0 and I do have another Master's degree in English Literature. I am looking for a job so that I can gather important experiences for my career and it can be my major source of income. (THAT'S WHY WE'RE HERE!) However it has been turning out to be frustrating because everybody is looking for an experienced applicant. If nobody gives (A) chance to a fresh graduate, I do not understand how I can gather experience. (GOOD POINT. BUT PROBABLY BETTER SHARED WITH YOUR CAREER COUNSELOR.)
I know my potential and can-do mentality. I can work with a minimum (SAVE THAT "A" FOR A RAINY DAY) supervision and can be a major asset of (TO) a company. I am punctual, loyal, hard working and sincere.
I need a job which fits my academic qualification. (I NEED AN INTERN WHO FITS OUR FIRM!)
I hope you can suggest me some ways. (I SUGGEST YOU HAVE SOMEONE PROOFREAD YOUR COVER LETTERS.)
I have attached my resume with this mail. Please have a look. (HONESTLY, WE NEVER GOT THAT FAR.)
Mr. and Ms. short on detail:
1)
Hello!
I'm _______, a sophomore English major (with a Communications minor) looking for an (A) writing internship this summer. I would love the opportunity to work with Sherman (FULL NAME OF FIRM, PLEASE), to share my skills as a writer for your company. I currently work as an editor on my university's weekly newspaper, and love the work. (SIZE OF PAPER, SCOPE OF YOUR WORK?)
I never procrastinate, and always get my work done on time. My writing style has been described as "affable and clear," which works well for any publication.(IDEAL POINT IF WE WERE A PUBLICATION) I am a really dedicated, hard-working student (HOW ABOUT EMPLOYEE/INTERN? WE'RE NOT HIRING STUDENTS), and I hope you will consider my application…
2)
Hello,
My name ­­­______ ________ and I am interested in interning with your company. I am currently a junior at _________ State University majoring in communications (,) minoring in business. I have great communication skills and I can be depended on. (BEGIN BY EXPLAIN / ILLUSTRATING WHAT THOSE SKILLS ARE) Please let me know if you have any positions available or if your company is looking for an intern. Thank you, ______ ______.
Lacking experience and not afraid to say it:
(BTW: We understand if you don't have any experience and are looking for an internship, but at least be sure to highlight your character strengths, successes with summer and/or part-time jobs, academic achievements, etc. You've got to give your reader something to go on.)
1)
Hi,
I'm writing to inquire about an employment opportunity with your firm. I am a recent grad (FROM WHERE?) and looking to break into the PR industry.(THIS TELLS US YOU DON'T HAVE ANY EXPERIENCE…NOT YOUR STRONGEST SELLING POINT. SAVE FOR LATER. TALK UP YOUR TRANSLATABLE EXPERIENCE.) I think I would be a good fit for your firm because I share the entrepreneurial mind set (MINDSET) of your agency.(WHY ELSE?) I am looking to make a long term (LONG-TERM) investment in an agency and in turn have them (IT / THE FIRM) invest in me.
Thank you for your time and I look forward to hearing from you.
2)
Hello!
My name is ____ ______ and I will be a graduate of _________ Chicago with a bachelor's degree in Marketing Communication and Public Relations, in a few weeks. I'm currently seeking any internship position you may have available at your company, as I see myself as a compatible fit with Sherman Communications. (WHY?)
Attached is my resume which highlights my qualifications that I believe make me a suitable candidate for the position. (SHARE SOME OF THESE IN YOUR LETTER.)
Thank you for your time and consideration of my qualifications. I may be contacted by phone and email everyday (EVERY DAY) of the week. (AVAILABILITY IS A GOOD THING…)
3)
To Whom This May Concern, (YOU CAN FIND A NAME ON OUR WEBSITE.)
I am senior in college (REDUNDANT, AS YOU NEXT SAY YOU ATTEND A UNIVERSITY) at the University of Arizona, (FINISH SENTENCE HERE.) I will be graduating with a communications degree in May, 20__. I am sending you my resume to see if you possibly have any internships available for this upcoming summer. I am moving back to Chicago in early May. Thank you so much for your time.
4)
Mr. Sherman,
My name is ____ _____ and I am a recent graduate from the University of ___________ with a degree in Marketing. I was just writing to inquire about career opportunities at Sherman. (PLEASE GET THE COMPANY'S NAME CORRECT.) Throughout experiences in the field as well as in the classroom (SUCH AS?), I have developed enthusiasm for the new, cutting-edge direction that marketing is headed. (SOUNDS INTERESTING. WHAT WOULD THIS BE?) I believe that working for a company like Sherman would provide a great opportunity to be a part of "Marketing 2.0." (SOUNDS CATCHY, BUT WHAT'S THAT MEAN?)
I am very outgoing and enjoy a good challenge, which is something I think that Sherman can offer. I've attached my resume for reference, please let me know if you have any questions. (RESUME IS MORE THAN FOR REFERENCE.)
Thanks so much (,) and I look forward to hearing back from you.
5)
Dear Jason,
First of all, I would like to say that I recently discovered the Sherman's company (THE SHERMAN'S COMPANY?) and I truly believe that you are a challenging and very interesting organization to work for. (YOU DO? HOW'S THAT?)
I am a graduate student at _____________ in Communication and I am looking for a full time (FULL-TIME) internship in an organization such as yours for this Summer (period 1st of June up to 15th of August 201X).
Indeed, I strongly believe that I could use my skills and experience for the service of your organization. (PLEASE GIVE EXAMPLES TO ILLUSTRATE WHAT THOSE SKILLS AND EXPERIENCES ARE.)
Please find enclosed my resume in this email. If you need further information from me, do not hesitate to contact me.
Looking forward to hearing from you soon.
6)
To Whom This May Concern,
My name is ­­­­­_____ _____ and I am a student at the University of ­­­­­­_______. I was looking at your web page (WEBSITE IS THE COMMON TERM THESE DAYS) and was interested to know if you were accepting summer internship applications, because I am very interested in Sherman. (RUN-ON SENTENCE. CORRECT NAME OF FIRM, PLEASE.) I have attached my resume and a cover letter for your review. I hope to hear from you soon!
7)
I have been looking for an internship for this summer. I just recently visited Chicago and absolutely fell in love. (WHY MAKE THIS YOUR SECOND SENTENCE? REMEMBER, EMPLOYERS ARE ABSOLUTE NARCISSIST WHEN IT COMES TO READING COVER LETTERS AND RESUMES. MAKE EVERYTHING ABOUT WHAT YOU CAN DO FOR THEM. NOT ABOUT YOUR LOVE OF A CITY, OUR LOGO, OUR STYLE, ETC.) I would also like the opportunity to network myself within the city because after graduation I would like to move to Chicago. I know there is a great public relations presence in Chicago and Sherman Communication and Marketing Inc. is a seasoned and integrated part of the communications network (AND YOU KNOW THIS BECAUSE…?) of the great city of Chicago. (TWO CONSECUTIVE RUN-ON SENTENCES.) Ultimately, I was wondering if there are any internships available for this upcoming summer stationed (STATIONED?) in or around the city of Chicago (OK, YOU'VE SAID "CHICAGO" FIVE TIMES SO FAR…) within your company. I am a current senior at The ____ State University and will be prospectively graduating at the end of the new autumn semester. (YOU'RE NOT SURE ABOUT YOUR GRADUATION DATE?) I have a 2.86 Gpa (BETTER THAN A 2.82 GPA, BUT NOT WORTH DRAWING ATTENTION TO HERE. DON'T MENTION YOUR GPA UNLESS YOU HAVE A 3.3 OR ABOVE.) and am ready to do some big things with and around Chicago with a company like Sherman Communication and Marketing Inc. Feel free to contact me by email or telephone. (MENTION WHEN YOU WILL FOLLOW UP WITH US.)
Due to the cost of words these days, these folks were especially frugal:
1)
Hello,
My name is ­­­­_____ ______, and I am a graduate of _______ State University with a degree in communication studies. Attached to this email is my resume. If there are any questions, please contact me. Thank you and have a good evening, (WHAT IF I'M READING THIS IN THE MORNING?)
2)
I would like to apply for an internship with your company. I am a recently graduated from ________ Univetsity with a BA in Mass Communication. What steps should I take to apply.
(START BY SPELLING UNIVERSITY CORRECTLY AND USING PROPER PUNCTUATION.)
3)
My name is ____ ____ and I am very interested in career opportunities with your company.
I have attached my resume and cover letter for your review.
Thank you for your time,
4)
Attached, please find my resume. I look forward to hearing from you. Thank you very much.
5)
Please find the following resume, I would count it a privilege to interview for any openings you may have.
6)
Please find my resume attached. Thank You. (YUP, THAT'S IT.)
REMEMBER, THE POINT OF THE COVER LETTER IS TO INTRODUCE YOURSELF AND COMPEL THE READER TO READ YOUR RESUME.